Another British Science Week has come to an end but the celebrations don't stop here.
The theme for British Science Week 2022 was 'Growth' and we're sure that many of you can relate to this, particularly with all the growing and adapting we've had to do over the past couple of years.
From classroom activities and in-person events, to online lessons and messy demonstrations, we're excited to share some of the highlights with you.
Thank you for using the #BSW22 hashtag to show us the fun you had throughout the Week – we'll see you next year…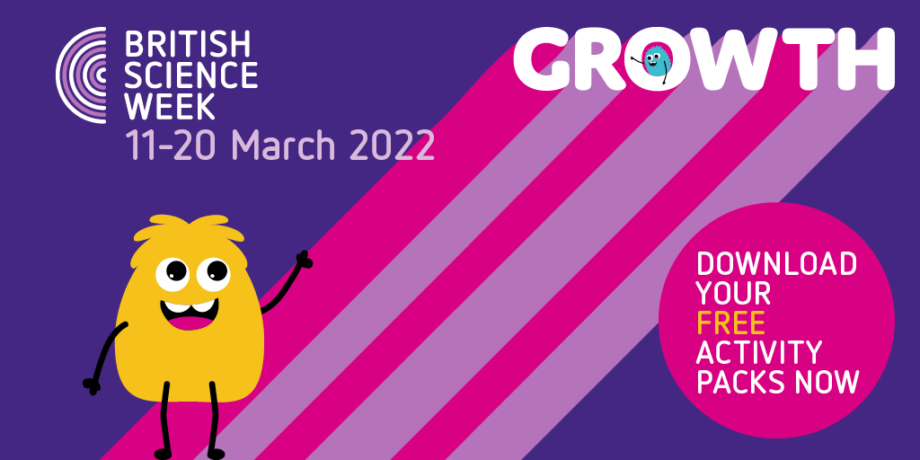 Kick Start and Community grants
We received some wonderful applications for Kick Start and Community grant funding – thank you to all who took the time to send in their ideas… this year we awarded over 300 grants!
We're looking forward to next year already; a big thank you to UKRI for continuing to support this programme.
Thinking about applying for a grant next year? Find out more about the Kick Start and Community funding.
#SmashingStereotypes
The #SmashingStereotypes campaign returned in 2022 with a whole host of new profiles showcasing inspiring scientists from a myriad of backgrounds.
Machine-learning engineer Pearce Jarret, pharmacologist Harshnira Patani, and continuous improvement manager Donna Gowland starred in a series of short films to confirm that scientists are just like the rest of us… you can follow many different route into science, and sometimes accidentally fall into it!
Watch the shorts on YouTube and Instagram.
Visit the #SmashingStereotypes page to learn about the journeys of inventors, engineers, coding specialists, and more.
Why not share your #SmashingStereotypes story using the hashtag on Twitter and Instagram, like Daisy?
So happy to be part of this list of incredible neurodivergent women from so many backgrounds!

A great way to start #BritishScienceWeek2022 by #SmashingStereotypes 👩‍🔬 To hear about more incredible role models specifically in STEM, check out @ND_in_STEM ⚛️ https://t.co/5xFWQWMZYi

— Daisy Shearer (she/her) (@QuantumDaisy) March 14, 2022
In the news 📰
Pearce, featured as part of our Smashing Stereotypes campaign also made it onto the BBC News website. He attended a school in South London and spoke with year 5 children about what it's like being a real-life scientist.
The UK Space Agency announced a raft of new funding during British Science Week. The projects awarded these investments are looking to develop a power station in space, create a robot that hunts for water and solve problems such as the delay in communication between Earth and Mars.
🎥 Live and online with TheDadLab and National Farmers' Union
TheDadLab challenged his team of mini scientists to create some extreme architecture using only spaghetti and marshmallows. This popular choice from our activity packs challenges wannabe builders to create feats of engineering with tasty ingredients from the kitchen cupboard.
NFU Education took the 'Growth' theme a little more literally in their Live Lessons. They explored the life cycles of some familiar farm animals as well as crawling into meadows to teach us about minibeasts and their essential role in the ecosystem. A fantastic way to get close to wildlife without having to leave the classroom!
Activity packs, in and out of school
In the lead up to British Science Week, we launched our activity packs. Filled to burst with activities around the theme of 'Growth', these ever-popular free resources have been downloaded over 100,000 times since January!
This year, we launched the first Community Pack, with a range of ideas to keep those of all ages and abilities busy with some table-top and outdoors-y fun.
Thank you to all of our partners for their educational and engaging activities!
Download the packs for year-round science activities
Prizes? Yes please
Our annual poster competition is still open to entries! Let your imagination go wild with the theme of 'Growth'… Lots of living things (and some not-so-living) undergo this process, from coral reefs, buildings, tornadoes, behaviours and our organs.
Year 2 have loved taking part in the British Science Week Poster competition. They thought carefully about growth and what to include on their posters #BSW22 #BritishScienceWeek2022 pic.twitter.com/YXAT2fijbl

— HanburysFarmPrimarySchoolFederation (@FarmHanburys) March 14, 2022
The deadline is 6pm on 15 April 2022, so get your pencils to paper and enter for a chance to win some amazing prizes.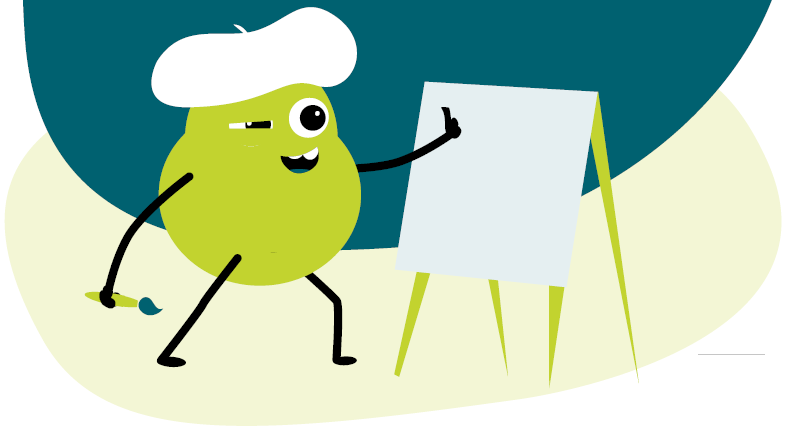 British Science Week 2022 was indeed a bumper ten days, we can't possibly fit everything in. However, we can thank each and everyone of you who took part by participating at an event, demonstrating an experiment or celebrating science during the Week.
A massive thank you also to UKRI and 3M for their continued support.
We can't wait for next year…
To stay in the loop about plans for next year's British Science Week, subscribe to our monthly e-newsletters for updates straight to your inbox! Count me in…