British Science Week 2023 taster packs are now available
We have released free taster packs for British Science Week 2023, which will take place between 10 to 19 March 2023: Early Years pack, Primary pack and Secondary pack. These give you a preview of our full Activity Packs which launch in January 2023 on this page and can help you start planning your events and activities!
The theme for 2023's packs and poster competition is 'Connections', and the taster packs provide fun and engaging ways to introduce this theme to the children.
Each taster pack, created with the support of UK Research and Innovation, includes two sneak-peek activities which will feature in the full packs, due to be released in January 2023, and loads of useful information for planning your activities and events for the Week.
All taster packs are free and open to everyone. Download to get a taste of British Science Week 2023 now!
We hope you enjoy our activity packs, and if you do use them, please tag us with #BSW23 on @ScienceWeekUK so that we can see your amazing activities in action!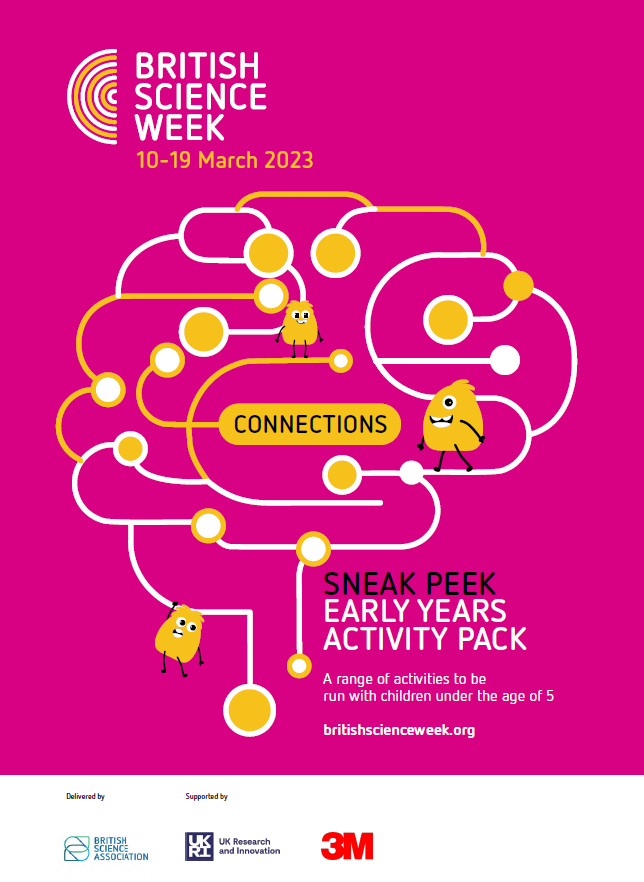 Download the 2023 Early Years taster pack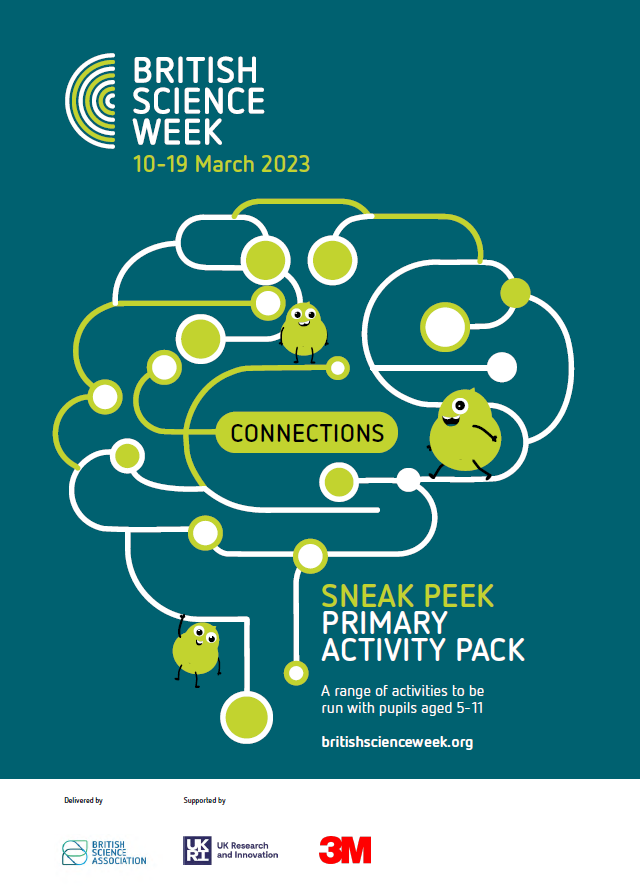 Download the 2023 Primary taster pack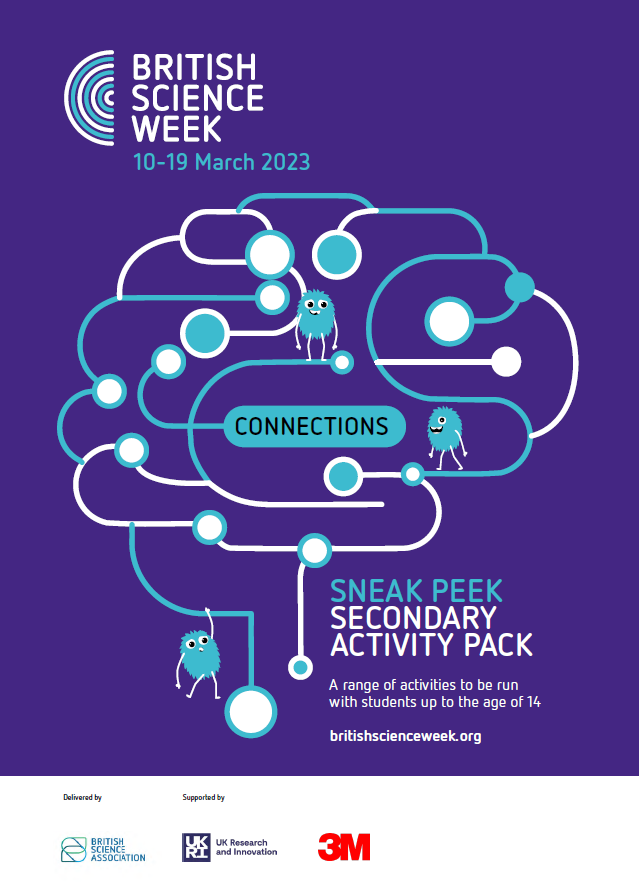 Download the 2023 Secondary taster pack
When developing these packs we have consulted a health and safety professional.
The health and safety check did not include trialling any activities or checking any links.
Students using specialised equipment should be supervised at all times. Students may want to set up unorthodox experiments and you may need to seek specialist advice. We recommend you contact CLEAPSS cleapss.org.uk for advice if you are unsure. Teachers in Scotland should refer to SSERC sserc.org.uk.
CREST
Many of the activities are suitable for CREST Awards, so if you enjoyed using them, why not think about running a CREST Award? CREST Awards give students real-life experience of being a scientist while getting introduced to STEM project work. They are nationally accredited and are a fun, yet educational way to get your children involved in STEM subjects.
Find out more about CREST Awards here.
Previous activity packs
If you're looking for more activities, you can also find full activity packs from previous years below:
2022
Early years | Primary | Secondary | Community
2021
Early years | Primary | Secondary
2020
Early years | Primary | Secondary
2019
Early years | Primary | Secondary
2018