Spaces for Science: Science in Spaces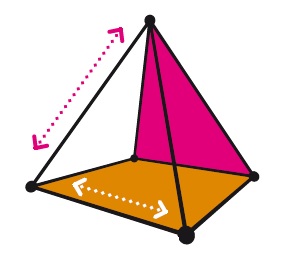 This year the theme is all about the different spaces where science can be found and done. We're focusing on five different types of space:
The two packs, one for primary and one for secondary, each have a variety of activities to run in your classroom or with your family, including
information about what you'll need and how to extend the activities if you'd like to take them further.
Download the primary pack (pack one):

Download the secondary pack (pack two):

Participating in British Science Week activities can enable you and your students to achieve special British Science Week (BSW) 2016 digital badges!
In partnership with www.makewav.es/ the British Science Association is enabling young people and educators to register their activities for digital badges – it's a great way to quickly evidence and reward everyone's hard work.
You can register for free here.  Students can upload evidence of their events, poster competition entries or other British Science Week activities to gain the relevant badges.
Other resources
You might be interested in having a browse of last year's pack, Science for all ages, which provides out-of-the-box, hands-on activities that are engaging, inexpensive, easy to do and generate a "wow factor" amongst children and adults alike. Families and schools are also encouraged to try a number of the activities. For activities 1-12 there are broad curriculum links at the end of the resources as well. Artsmark active schools can use these activities to celebrate art and science.
Further down this page, there are themed activity resources around topics such as motion, colour, chemistry and exploring the future. If you are working with children with special educational needs, check out the 'super science' resource, below.
Science for all ages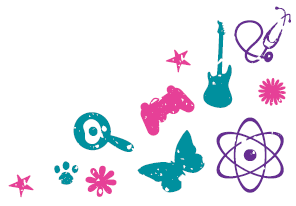 Our British Science Week activity pack from 2015 features 15 short activities, and each includes a brief introduction linking the activity to Britain, in celebration of our re-brand as British Science Week.
Activities 1-6 are appropriate for 11-year-olds and under
Activities 7-12 are appropriate for 11 to 16-year-olds
Activities 13-15 are appropriate for 16-year-olds and over
Download the British Science Week 2015 activity pack
Themed activity resources
Move it!
The "Move It!" hands-on activities have all been designed for use in discrete 20-60 minute class or science club sessions. All activities are around the theme of motion and encourage young people to discover how things move in the world around us. Activities are appropriate for 4-11 year-olds and include: teachers' notes, curriculum links,  and additional ideas to take the investigation further with older children.
Download the Move It! activity pack
Download the Move it! Welsh activity pack
Super Science
Super science contains accessible activities and investigations adapted for children who have difficulty following instructions given purely in text or find it hard to remember verbal instructions. The Super Science pupil flashcards provide a symbol-supported resources for a range of special needs. Three of the activities can be extended to gain a Crest Star Investigator award and there are ideas on extension activities throughout.
Download the Super Science Pack
Download the Super Science Pupil Flashcards
Colour Chaos
Colour is in all aspects of science and this activity pack showcases this through a collection of19 biology, chemistry and physics activities all on this theme.
The activities and challenges within this pack can be used to complement, or contribute to, the Science and Art & Design sections of the National Curricula in England, Wales and Northern Ireland, and the Scottish 5-14. Guidelines in Environmental Studies and Expressive Arts. Artsmark active schools can use these activities to celebrate art and science.
Download the Colour Chaos Activity Pack
Download the Colour Chaos Welsh activity pack
Explore the Future
Explore the Future includes activities, aiming at 5-11-year-olds, such as: Fruit and veg solar system, How bright are the stars, Hovering trains, Wind-powered cars. Although activities 1-12 can be completed independently or in small groups, a further activity is included which is designed specifically to provide a group challenge.
Download the Explore the Future activity pack
Download the Explore the Future Welsh activity pack
Cracking Chemistry
This Cracking Chemistry activity pack includes science investigations to familiarise yourself with chemistry. These activities are an ideal way for schools, science clubs and even families to take part in chemistry hands-on activities and have fun. Activities include: Make a rainbow fish, Honeycomb toffee and Bubble tennis! For this project, we have asked the experts from the Royal Society of Chemistry (RSC) to help us choose the best activities from our packs.
Download the Cracking Chemistry activity pack
Accidental Discoveries
Designed to be used either as printed worksheets or as an interactive PDF on a whiteboard, activities in this pack are intended to act as a stimulus for your own British Science Week activities and three are accompanied by video demonstrations, which can be viewed by streaming them from the internet.
Download the Accidental Discoveries activity pack
Edible Eclipse
Last year during British Science Week 2015, a solar eclipse was visible over the UK. This activity sheet gives you some fun things to do – with food! – to understand what's going on when an eclipse takes place.
Download the Edible Eclipse activity sheet
#perfectcuppa tea experiment
You can also download this taster flyer – produced to preview the launch of BSW 2015 – how to make the perfect cup of tea!
Download the #perfectcuppa Flyer
Find out more about our #PerfectCuppa campaign here.
CREST Star activities
The British Science Association's CREST Star activities aimed at children aged 5 – 12 and work really well as activities for groups during British Science Week. There are three levels and all resources at each level are currently FREE:
They are designed to be run by any teacher, educator or youth club leader – you don't have to have a science background – because each activity comes with an organisers' card with instructions, highlighted safety points and a resource list. Activity and organisers' cards are also available in Welsh for some activities.
Visit the CREST Star section of the British Science Association's website for more information and download activities at www.britishscienceassociation.org/creststar.