The theme for the 2022 activity packs is 'Growth'
The full British Science Week 2022 activity packs are here! The theme of the packs, and this year's poster competition, is 'Growth', so the packs are full of fantastic activities looking at all sorts of growth, including buildings, eco-friendly behaviours, animals and even how we can grow plants on Mars!
The packs, created in partnership with UK Research and Innovation, also include information on how to plan for British Science Week, such as how to get your pupils and students engaged with the theme, how to involve volunteers and how to collect materials.
These activity packs are perfect resources to use in the run up to, and during British Science Week, but don't forget they are available all year round! Scroll to the bottom of the page to find links to activity packs from previous years.
We hope you enjoy our activity packs, and if you do use them, please tag us with #BSW22 on @ScienceWeekUK  so that we can see your amazing activities in action!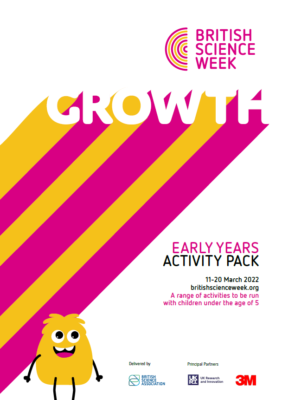 Download the Early Years pack here.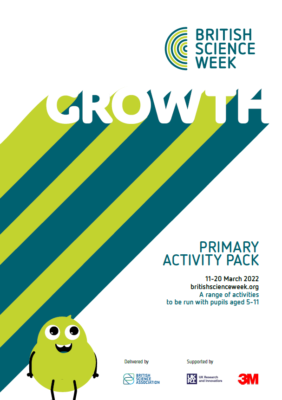 Download the Primary pack here.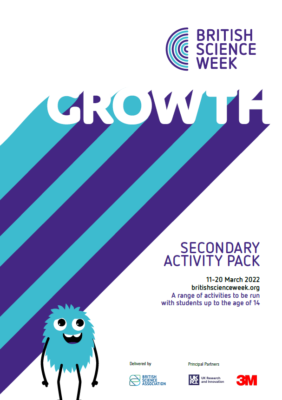 Download the Secondary  pack here.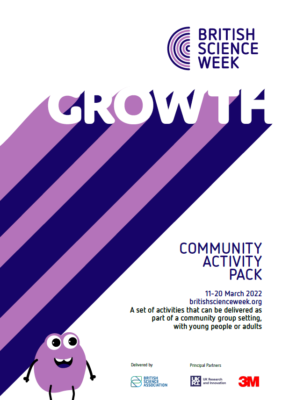 Download the Community pack here.
When developing these packs we have consulted a health and safety professional and our network of teachers.
The health and safety check did not include trialling any activities or checking any links.
Students using specialised equipment should be supervised at all times. Students may want to set up unorthodox experiments and you may need to seek specialist advice. We recommend you contact CLEAPSS cleapss.org.uk for advice if you are unsure. Teachers in Scotland should refer to SSERC sserc.org.uk.
CREST
Many of the activities are suitable for CREST, so if you enjoyed using them, why not think about running a CREST Award? CREST Awards give students real-life experience of being a scientist while getting introduced to STEM project work. They are nationally accredited and are a fun, yet educational way to get your children involved in STEM subjects.
Find out more about CREST Awards here.
Fun, Family Science
If you're looking for  activities you can run at home, check out our Fun, Family Science packs created in partnership with Eurotunnel!
The downloadable activities feature crosswords, colour by numbers sheets and an array of fascinating facts. Check them out below!
Download the colouring in sheets here
Previous activity packs
If you're looking for more activities, you can also find activity packs from previous years below:
2021
Early years | Primary | Secondary
2020
Early years | Primary | Secondary
2019
Early years | Primary | Secondary
2018