Grant applications for British Science Week 2022 are now closed
"Use your British Science Week grant to benefit your local community and provide a legacy for the future." – Frances Sussex, Transition Buxton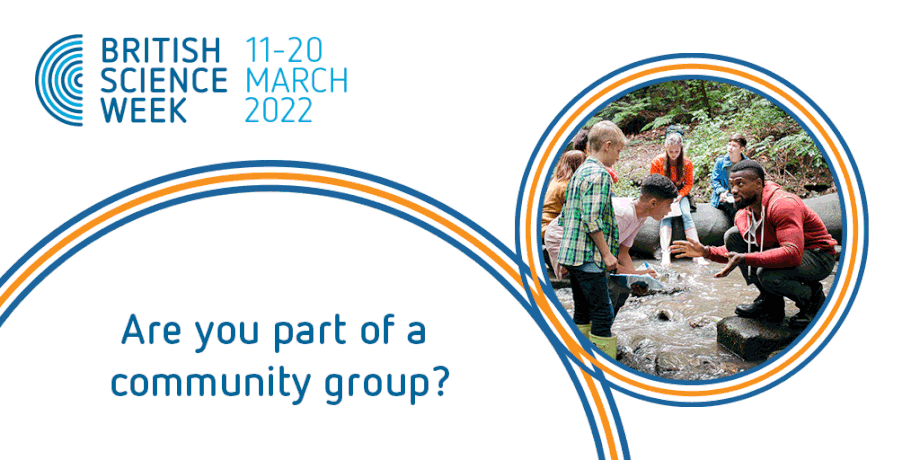 The deadline for applications was 5pm on Monday 8 November 2021. We are unable to accept any further Community Grant applications for British Science Week 2022.
Our mission
Is your community group keen to run an activity during British Science Week? Can you reach people who currently don't engage with science? If so, we might be able to help!
The Community Grant scheme is all about helping you to engage your audiences with science in ways that are tailor-made for them. Supported by UK Research and Innovation, we're thrilled to offer grants of £500 and £1000 each year to help community groups to run their own events and activities for British Science Week, expanding the number of people who enjoy and take part in science! 
Looking for inspiration?
Discover how other community groups used the funding to support activities and events during previous British Science Weeks, and pick up plenty of ideas for your own projects in 2022 and beyond.
Eligibility
We offer funding to community groups that work directly with audiences traditionally underrepresented in science, including: 
people from ethnic minorities. *

people with low socio-economic status, including people disadvantaged in terms of education and income.

 

people with a physical or mental condition or impairment. 

 

people living in a remote or rural location, defined as a settlement of fewer than 10,000 people

girls and women. 

 
* Ethnic minorities include all people who don't self-describe as White British. It includes Irish, except in Northern Ireland.
Our priorities
The events that we will prioritise for funding will fit strongly with our vision of a world where science is at the heart of culture and society. These include events that:   
a

re embedded in your local community

, where community members 

are involved 

in some aspect of 

the planning or delivery of the event.

 

s

howcase science

's role in everyday life, challenge the idea that science is separate fro

m cult

ure, and/or break down stereotypes

of what it means to be scientist or engage with science.

l

eave a legacy, providing a way for those involved 

to continue their engagement with science

.

 
We're looking for applications which give us confidence that your event will engage with at least one of the target groups listed above, and which of course ignite a passion for science! To increase your chance of being, remember to include as much information as possible about the target groups for your event and how you plan to engage them. 
Please note, if you are a school or a college, you can only apply to the Kick Start Grant scheme – see the Community Grant guidelines for details on SEN schools and other educational groups who can apply to the Community Grant scheme.  
If you have any questions, please feel free to contact us at [email protected].