By Louise Ogden, Head of Communications at the British Science Association
Now that the dust has settled from another British Science Week, it seems like a great opportunity to look back at some of the highlights of the Week and share some of our favourite moments.
It's safe to say that the build-up to this year's Science Week wasn't very typical. The uncertainty brought on by the pandemic made planning for the week an extra challenge for everyone who was involved.
But we have been blown away by the amazing events, activities and celebrations that still managed to go ahead despite all those challenges. From underwater cities to futuristic food, from celebrating diverse careers in STEM through to designing a classroom of the future – the creativity and innovative ideas we have seen shared with us over the last few weeks has been incredible.
It's been a real challenge to pick just a few highlights – but here are a few of our favourite standout moments from British Science Week 2021.
The show must go on!
Each year, we award hundreds of small grants to community groups and schools across the UK to help them run their activities for British Science Week. The grants are intended for schools and organisations who are based in areas of deprivation or are reaching audiences that typically don't engage with science. This year, we wanted to offer all of our grant recipients as much flexibility as we could with how they used their funding – planning an event in the midst of a pandemic is a challenge beyond anything we've faced before.
And so, we must send a huge, heartfelt thank you to all of our Kick Start and Community grant recipients for this year. Collectively, they were able to run over 500 events and activities during the Week – a fantastic achievement given that for a lot of our Kick Start recipients British Science Week coincided with the first week back in the classroom! And thanks also to UK Research and Innovation (UKRI) for their support of the programme.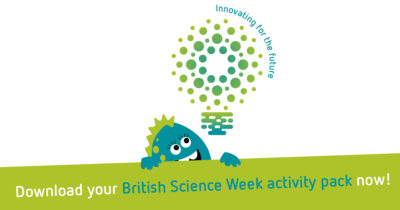 For the first time this year, we made an extra effort to develop a series of activity packs for British Science Week that included fun science challenges that were suitable to run both at home and in the classroom.
And we have been so delighted with the positive feedback so far. Collectively, the activity packs have been downloaded over 90,000 times since we published them in January – and they will be kept online for as long as they remain popular.
We always love to hear your feedback, so if you have any suggestions on what activities you'd like to see next year, please do get in touch!
And a huge thank you to all of our partners and supporters for the activity packs – their amazing content suggestions and ideas are what make the packs so varied!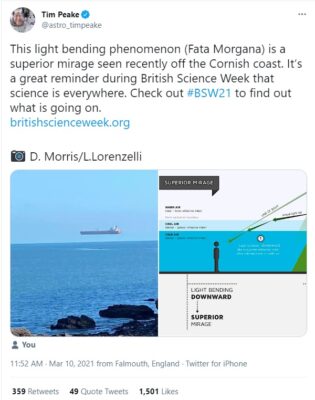 Don't forget that the poster competition is still open to entries until the end of next month – so there's plenty of time for your children or students to finish off their masterpiece. The theme for this year is 'Innovating for the future' and there are four age categories to choose from. And this year, all entries should be submitted digitally – giving you even more time to complete your posters!
Thanks to all of the generous prize donors for the competition too – there are some amazing goodies for this year's winners!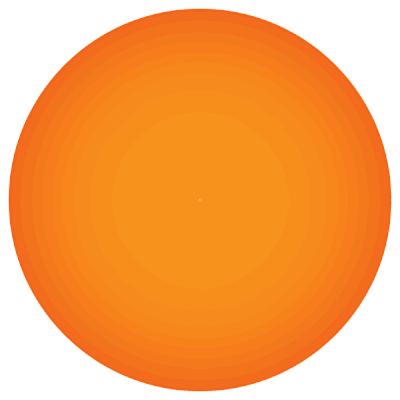 Tackling stereotypes about who scientists are, what they look like, and what they do is incredibly important for creating a more diverse and inclusive future. That's why, this year, we partnered up with science-based technology company, 3M to bring back our 'Smashing Stereotypes' campaign for another British Science Week – celebrating the diverse people and careers in science and engineering!
During British Science Week, we encouraged science, technology, engineering and maths (STEM) employees and researchers to share their stories about their day-to-day work using the #SmashingStereotypes hashtag. The result was an amazing showcase of the diversity of the STEM workforce, the broad range of jobs and careers available, and that scientists are just like you.
A special thanks to 3M for their support of the campaign, as well as all of the teams and individuals who took part.
We were so delighted to work with Maddie Moate and Greg Foot this year to celebrate British Science Week. They put on not one, but two super special shows during the Week all on the topic of the future. They delved into topics such as the future of food and travel, and gave us a glimpse of what the cities of tomorrow might look like.
Both shows are still available on their YouTube channel if you didn't get a chance to watch them during the Week.
And finally…over to you!
The biggest highlight of the Week by far was seeing the amazing response on our social media channels across the ten days. We were so overwhelmed by all of the amazing assemblies, quizzes, community virtual get-togethers, outdoors adventures and everything in between that took place during the Week.
Thank you to everyone who shared their activities using the #BSW21 hashtag – we had so much fun finding out about what you were getting up to!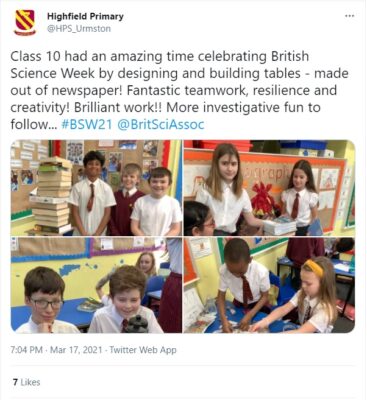 On to the next…
So, that's another British Science Week wrapped up for the year. And what a year it has been!
Hopefully the next twelve months brings a bit more certainty and a bit more normality for all of us compared to the last – and we're already looking forward to celebrating next year's British Science Week with you.
Save the dates
British Science Week 2022 will be taking place from Friday 11 – Sunday 20 March. See you then!