British Science Week 2023 is coming!
It might not be kicking off until 10-19 March 2023, but the British Science Week fun has started now!
We're excited to announce that we have released our free taster packs: the Early Years pack, Primary pack and Secondary pack. These give you a preview of our Activity Packs which launch in January 2023 and help you start planning your events and activities.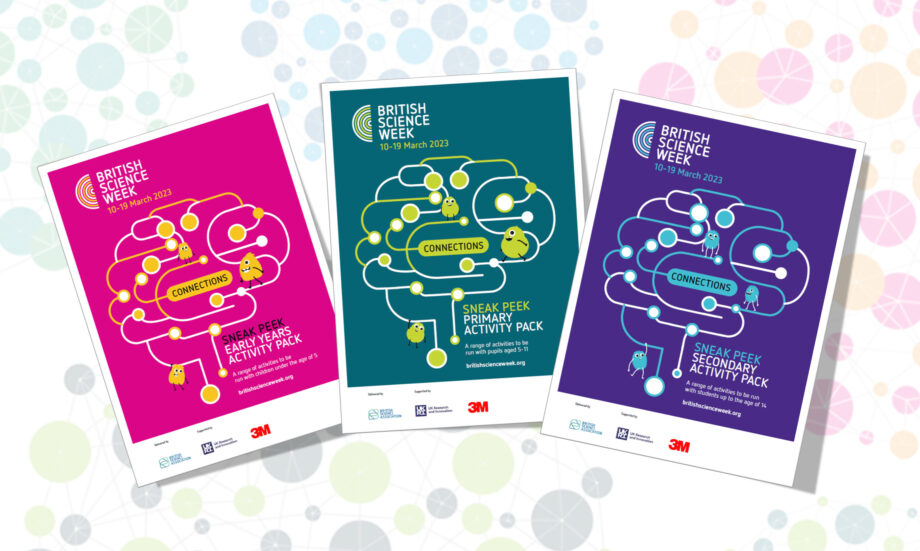 Each taster pack, created with the support of UK Research and Innovation, includes two sneak-peek activities which will feature in the full packs, due to be released in January 2023, and loads of useful information for planning your activities and events for the Week.
The theme for 2023's packs and poster competition is 'Connections', and the taster packs provide fun and engaging ways to introduce this theme to the children.
There is also information about other ideas such as how to enlist volunteers from the community and where to gather resources to make British Science Week go with a bang!
All taster packs are free and open to everyone. Go to Activity Packs page to download them to get a taste of British Science Week 2023 now!