Run with the Ancestors for British Science Week
Joining the series of previous virtual races, we have launched our 2019 Run with the Ancestors race.
Produced by Six to Start, the team behind Zombies, Run! (the world's most popular smartphone fitness game), and supported by Eurotunnel, Run with the Ancestors is an immersive running app, with one million years of British history scaled down to a 10k or 5k virtual race.
The website and app are live today for sign ups to the virtual race and will remain open until the end of British Science Week 2019.
Run with the Ancestors tells the story of Britain's ancient history. Starting with a barren landscape in the absence of humans, to the behaviour and customs of prehistoric humans, this immersive app allows you to explore it all while you run.
The narration features Professor Chris Stringer, Research Leader in Human Origins and Dr Silvia Bello, Human Evolution Researcher at the Natural History Museum in London. Their expertise help explain the phenomena encountered during the run. From tools used by our first ancestors to evidence of domesticated dogs, you'll gain an accurate insight to early humans in Britain.
As you triumph over each kilometre, you'll unlock more commentary adding to the landscape being formed in your mind. But you can also listen to your music in between narration – the app will manage all that for you.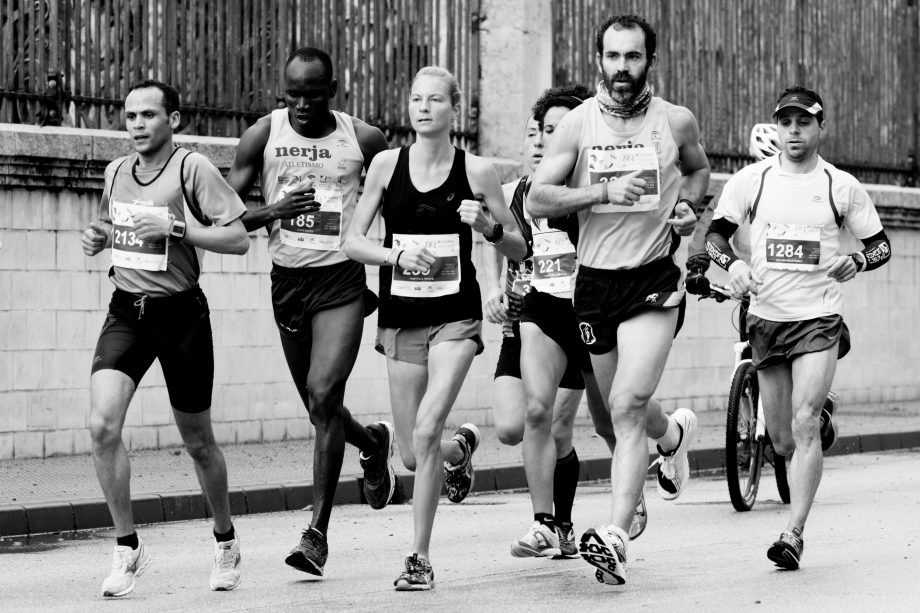 To get started, simply download the app, register and choose whether you're going to run 5k or 10k. Then plug in your headphones and run.
On the app you'll find a leader board where your time is automatically uploaded. You can race again and again to try and beat your personal best.
We also have the official race pack and merchandise available on the website: get the Run with the Ancestors pin badge and certificate to prove you've been there and back again.
To help you get started, we have a 5k and 10k training plan on our blog.
Eurotunnel's support for Run with the Ancestors has also enabled the British Science Association to hold a live 10k and 5k race event which will take place during British Science Week on Saturday March 16 at the Queen Elizabeth Olympic Park, London. Sign up for it here.
Haven't you done other virtual races?
This is the third virtual race organised by British Science Association as part of our Run… series.
The first was Run the Solar System, a race that brought the runner around our Solar System to all 8 planets
The second was Run to the Deep, a race that explored the depths of our oceans, down 1,500 meters to the Mariana trench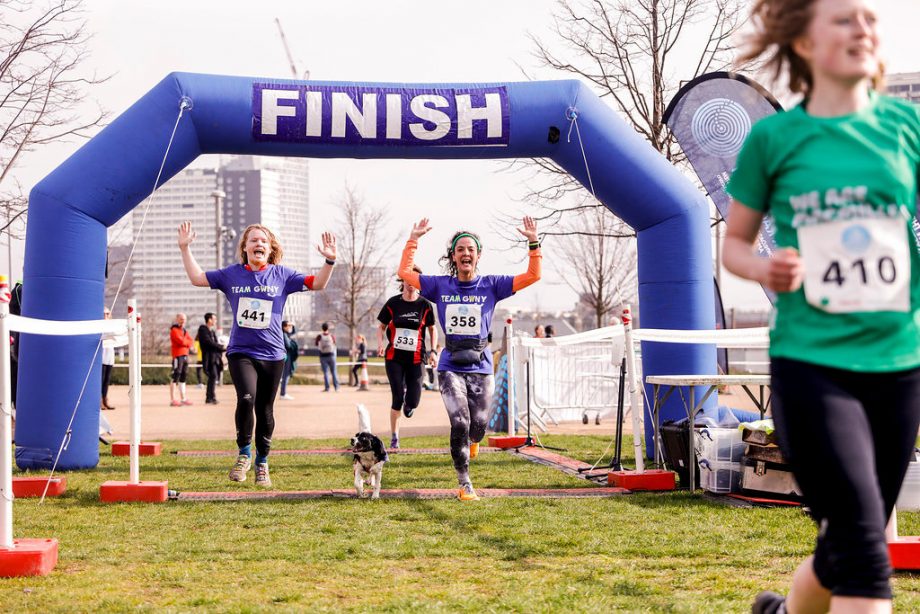 But what even is a virtual race? And how can you get involved?
A virtual race is a race that can be ran when you want, where you want. It gives you the freedom to enjoy a fascinating soundtrack while running your usual route. All you have to do is download the app, plug in your headphones and run!
The clever app can manage the soundtrack, your pace and your music, so you can get the most enjoyment out of your run. If you're new to running or trying to increase your endurance, this app is the answer. It provides a stimulating soundtrack that can give you the motivation to get out and run, making it let boring and more exciting. You can do this on the way home from work, or in the gym on a treadmill if it's raining outside!