We are delighted to announce the winners of this year's British Science Week poster competition! Based on our 2022 theme, 'Growth', this year's entries really hit the mark and showcased the wonderful imaginations, passions and ideas for the future of over 4,000 burgeoning young artists across the UK.
We have one winner and two runners up for each of our four categories – Early Years, Infant, Junior and Senior – as well as a winner from our popular vote, hosted on our Facebook page.
Early Years winner
Iman – East Lane Primary School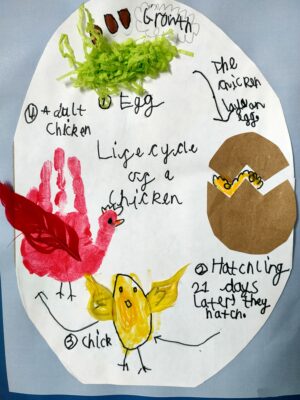 Runners-up:
Tristan – St Joseph's Catholic Primary School
Thea – Lady Bay Primary School
Infant winner
George – Martongate Primary School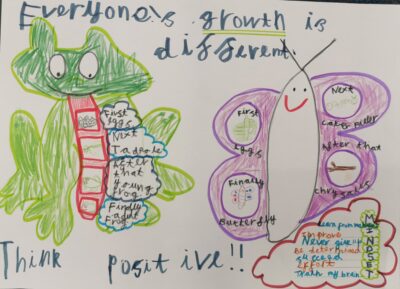 Runners-up:
Martha – Grenoside Community Primary School
Cecilia – St Bernadette School
Junior winner
Anouk – Mosshead Primary School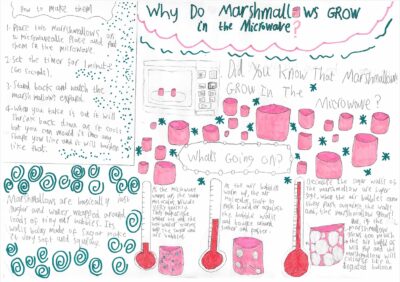 Runners-up:
Amelie, Shenaya, Makayla, Aleesha – Winterbourne Junior Girls
Alex – The Manor Prep
Senior winner
Aesia – Jameah Girls Academy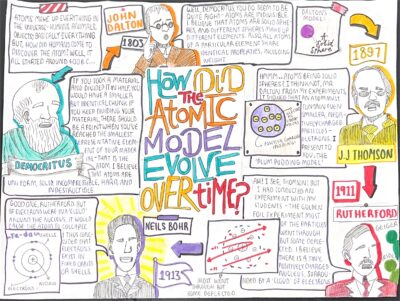 Runners-up:
Aiden – Leventhorpe School (Science)
Lorena – Nottingham Emmanuel School
Congratulations to our category winners and to those who reached the shortlist – the excellent standard of posters across the board did not make it easy for our judges!
Cassy King, a Program Manager for Public Engagement STEM Inspiration at UKRI, a principal partner for British Science Week, was impressed by the standard of the entries to this year's competition. "As always it was a pleasure to be invited to judge the BSW poster competition. This year the entries were outstanding, and I was blown away with the knowledge and creativity of the young people that entered. Well done to all those that made it to the final and a big congratulations from UKRI to this year's winners."
Popular vote winner
The winner of this year's popular vote, which received the most 'likes' of all the shortlisted entries on our Facebook page, was this brilliant poster by Valentino – Four Oaks Primary School.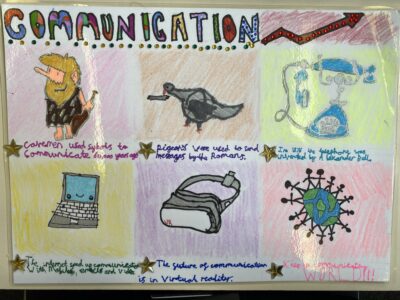 If you've been inspired by this year's poster competition, be sure to get involved in British Science Week 2023! Running from 10-19 March, this ten-day celebration will be a chance for everyone to explore and interact with science in all its marvellous forms. The theme for the activity packs and poster competition in 2023 will be 'Connections'!
Follow our updates on Twitter and Facebook over the coming months to learn more about funding opportunities, activities and resources that will help you make the most of the Week!