British Science Week 2022 is all a-go, and there are loads of ways to take part. There are activities you can participate in online, in person, in a school, community group, at home, or pretty much anywhere!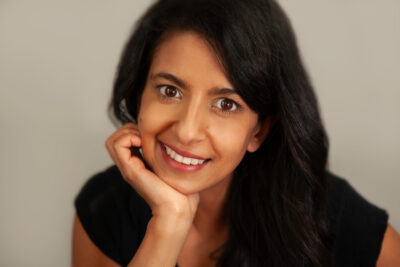 The Reading Agency, working with celebrated children's writer and presenter, Konnie Huq, will be delivering science workshops in libraries across Merseyside as part of British Science Week!
Konnie will be delivering the workshops in Widnes Library and Halton Lea Library in Halton on Saturday 12 March for local families to attend. She'll be talking through her book series Cookie! and conducting hands-on activities for the children.               Find all the information you'll need here.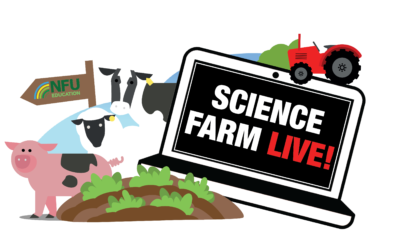 One of our British Science Week partners, the National Farmers Union (NFU) are hosting Live Lessons throughout the Week! The content is suitable for children at KS1 and KS2 levels, and covers topics including animal life cycles and minibeast farmers. You will need to register your class in advance to take part.                            Find all the information you'll need here.
Find family-friendly events around the UK
The are events happening for British Science Week right across the UK! Check out just some of the brilliant things going on below, that are perfect for children.
British Science Week is all about engaging with science, and scientists of all kinds, and one of the best ways to do this is attending a science event in your local area. There are loads of things happening during the Week, all round the UK, which you can find out about on sciencelive.net.
Check out some examples below, and sciencelive.net for more.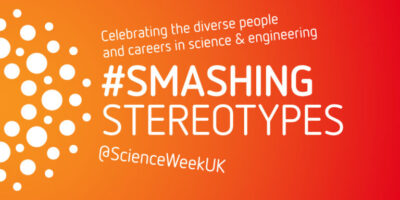 British Science Week celebrates that science is for everyone, and we do this with our Smashing Stereotypes campaign. We shine a light on diverse people doing fascinating work in STEM industries. Read their profiles now to hear their stories, and if you're a scientist who smashes stereotypes, get in touch! Tag us on social media @ScienceWeekUK and use the hashtag #SmashingStereotypes.                                                                                                                                                                      Find the campaign here.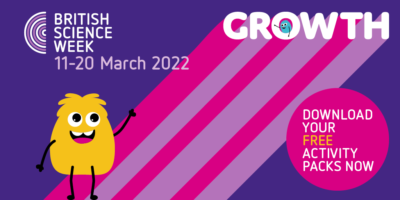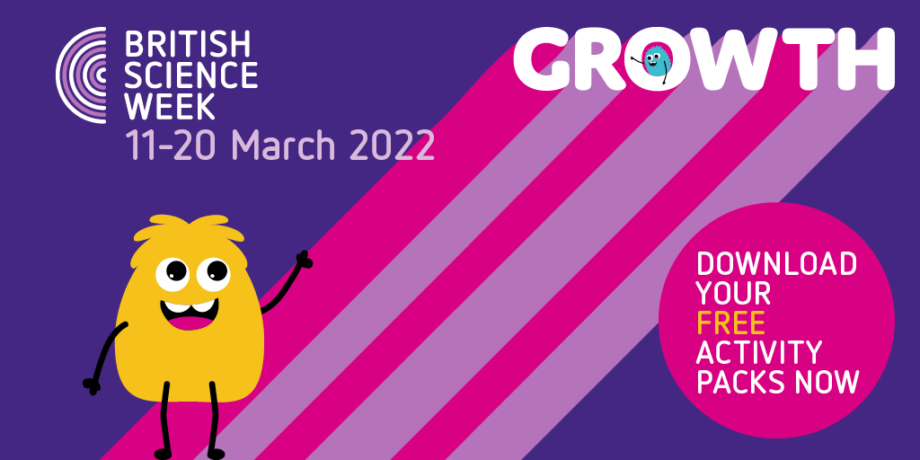 We have four British Science Week activity packs this year, free to download! For 2022, we added a Community pack, alongside Early Years, Primary and Secondary, so, there really is something for everyone! The packs are 'Growth' themed, with activities looking at plants, animal lifecyles, economics and even optical illusions.
Download the activity packs here.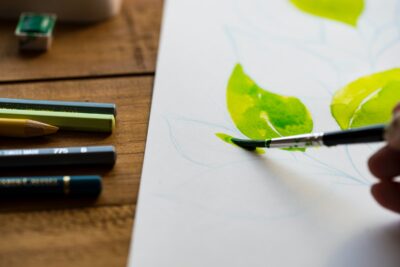 Our annual poster competition is back! The theme this year is 'Growth', so children can let their imaginations run wild. Each school can submit five posters, so why not run heats in your school to find your star poster artists? We have stickers and certificates available on our 'Marketing materials' page, which can be given out to reward everyone's efforts, and there will be some fantastic science-themed prizes for all categories in our competition. Enter by 5pm on 15 April.