Sara Berkai
Sara studied a mix of Business and Computer Science at University College London. During her course, she gained work experience at a number of technology companies, including Amazon Kindle, as well as running volunteer Science, Technology, Engineering and Maths (STEM) projects.

She then completed an MSc Education in Child Development and Education, during which she founded Ambessa Play, a social enterprise that creates educational toy kits and workshops for children, which won a Innovate UK Young Innovators Award.
In 2018, I wrote a question in my journal: 'How can children who are out of school, displaced and unconnected to the internet, learn?' Over time I've realised this question is really asking: 'How do children learn?'.
It's a question that I think has been the driving force behind everything I've done in my career so far.
I'm not sure I had an intentional 'career path' in mind when I set out. I followed what I found interesting and just connected the dots. I was – and am – drawn to access to knowledge and technology could be key to this.
I studied Business and Computer Science at UCL and wrote my dissertation on the 'digital divide' (the gap between people who have full access to digital technologies such as the internet and computers and those who do not) because I was interested in the ability to access knowledge at your fingertips.
I later worked at various technology companies and would also volunteer or run STEM outreach projects (which I found always more fun than my actual job!).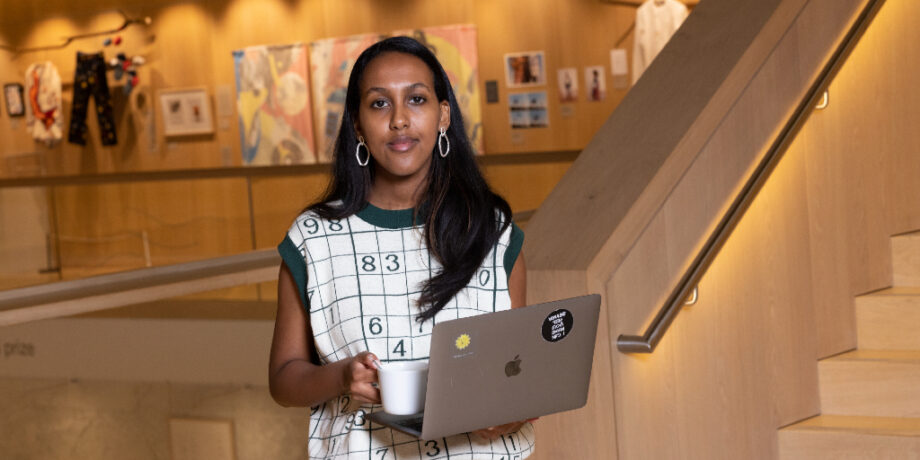 The idea for Ambessa Play came from my experience running some of these projects in Eritrea, East Africa. The feedback was great, but I was asked to bring back more useful DIY toys next time. Kids asked for a flashlight, for example, because they didn't have consistent electricity. I wanted to learn more about this, so I did an MSc Education degree in Child Development and Education, studying how children learn.
Parents at my university were interested in buying these toy kits for their kids as an educational screen-free alternative during the COVID-19 pandemic. And that's how the one-for-one model was born. Now, for every kit or workshop purchased from Ambessa Play, a displaced child, who may not have the same opportunities, receives one for fre
Working with children is easily the most exciting and interesting part of building Ambessa Play. Kids are also the best co-designers and come up with fantastic ideas. Everything we do, from our kits to our privacy policy, is child-centered. This just means we work with kids to test out our workshops or kits at every stage.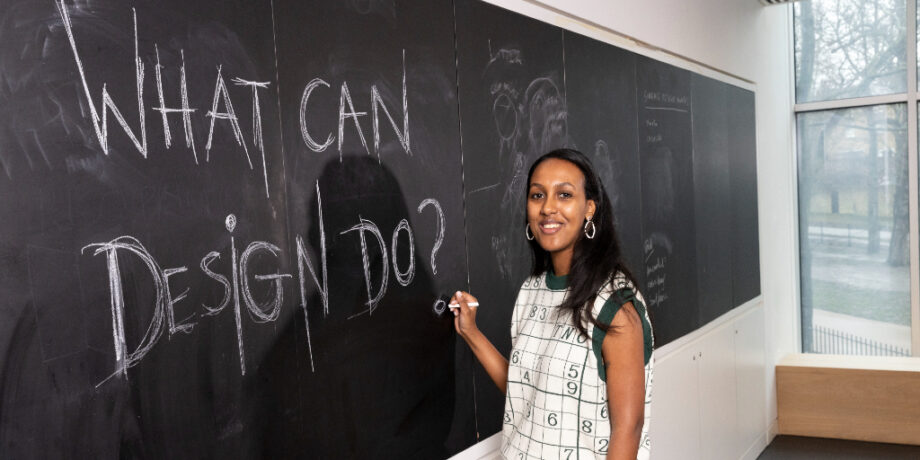 Kids are natural scientists; they're born curious. I tell them that getting something wrong is an opportunity to deep-dive. I hear a lot of children say 'my parents are bad at maths' or 'I'm not good at science'. They think that although science is cool, they 'aren't good enough' and begin to fall behind because of it. I can relate because I was this student before.
Self-doubt has been the biggest challenge I've had to overcome, or at least the biggest challenge within my control. I was consumed with self-doubt when I pursued this idea with no financial safety net whatsoever.
Still, Ambessa Play is a company that I believe should exist now and in the long-term, and this unwavering belief that all children should have access to early science learning opportunities is what propels me.
Click here for more scientists who are Smashing Stereotypes.