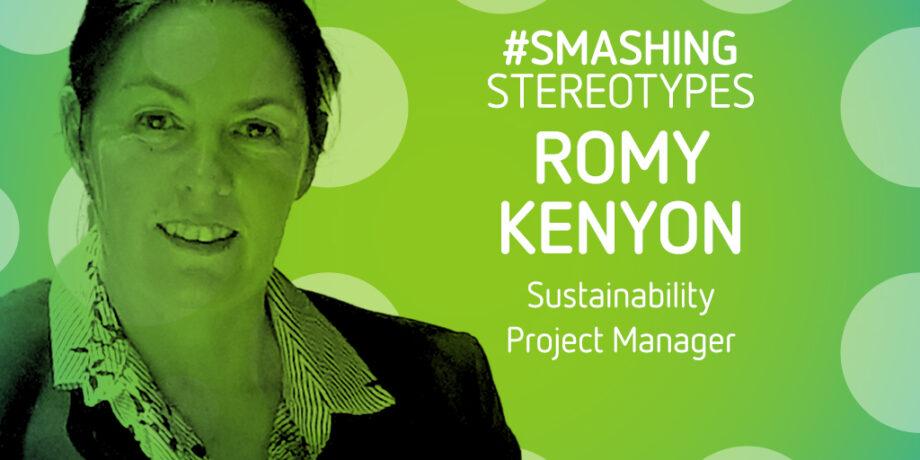 Romy Kenyon
Sustainability Project Manager, 3M
Romy graduated in Chemistry and French and began my career as a chemist in the paper industry. She moved from product development to gain experience in sales and marketing, before joining 3M in 2000 as a marketer in Corporate Affairs. Her career experience widened to include product management and strategic planning before taking up her current role as Sustainability Project Manager. She is responsible for product Life Cycle Assessment interpretation, sustainability value commitments for new products, customer sustainability workshops and much more.*
Growing up in Ireland, I enjoyed science, but I also had a passion for languages. I chose to study a Chemistry and French degree, which some may view an odd combination, but it allowed me to continue my joint interests and provided amazing opportunities for me to work in Swiss and Belgian laboratories.
After graduating, I started work as a coating chemist in the paper industry and over time made the transition from developing a new product to selling and marketing that product. I then moved on to work in marketing at 3M.
I found that having a science background was crucial to understanding the challenges our customers face and how they use 3M products. The skill is to translate this insight for our R&D teams and use it to produce effective marketing communications.
Climate change and recycling weren't topics when I was at school, but in my current role as Sustainability Project Manager, I have responsibility for developing sustainable solutions. This offers an opportunity to influence something much wider than managing my individual carbon footprint.
My role is extremely varied, from understanding the environmental footprint of our products to working with organisations like the Ellen MacArthur Foundation looking for opportunities to reduce our impact on the planet.
I'm sure a career that is helping to safeguard our planet would excite a lot of young people, but many view science as being exclusive and they don't see its relevance to everyday life.
There are scientists working in the environment, with customers, governments, peer organisations and charities. Diversity and collaboration are vital to understanding and tackling the challenges we face as a planet.
When I talk with young people about what I do, it's an opportunity to show them that science is at the heart of securing a more sustainable future. Bringing together everyday scientists around the world is key to delivering positive environmental change.
—
Click here to read about more inspiring scientists who are Smashing Stereotypes!
*The information featured in this profile was last updated in March 2020.
The Smashing Stereotypes campaign is supported by 3M.