Jade Meer
Production Team Leader, 3M
Having dyslexia has not held Jade back in her progress from shop-floor operator to production team leader at global, science-based technology company, 3M.
From being a shy child who struggled at school, to an ambassador for 3M who inspires the next generation of budding scientists to follow their passions, this is my Smashing Stereotypes story.
My dyslexia (which is a reading learning disability) has not been a barrier to my progression. If anything, it has helped me propel my career. This is something I feel a responsibility to share – and to encourage others who work in STEM (Science, Technology, Engineering and Maths) with a disability, to do the same.
I recently visited my old primary school alongside my team at 3M, with the aim to counter misconceptions of who scientists and engineers are and what they do. I shared my own experiences of dyslexia, how it has developed my ability to think laterally and offer a slightly different perspective on things. It was a really positive interaction, where the children were really engaged and open-minded.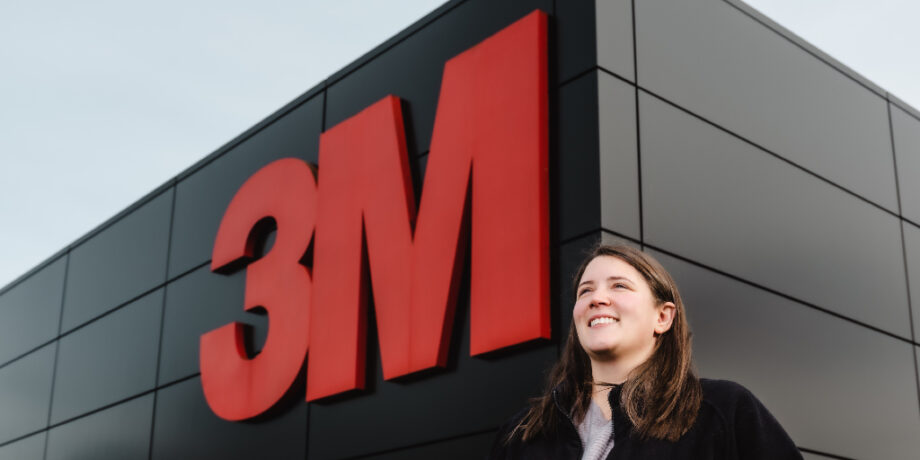 I also shared my career path with the children, talking through the route I took to get to where I am today. I studied plumbing at college and was one of the only two girls on my course, and ended up winning an external award for 'best student'.
I wanted to get into property development, so decided to start with a practical course. I wasn't put off by being outnumbered by the boys (but was glad there was another girl to team up with for projects!).
After qualifying, I failed to secure a plumbing job with the local council. But I didn't let this obstacle set me back. By the age of 19, I applied to work at a jewellery company looking after its stock. Before I knew it, I was in charge of running an entire warehouse which reinforced my ability to do whatever I set my mind to.
I then applied for a job at 3M's Atherstone plant where abrasive materials are produced, initially as a machine packer, then an operator and finally, part of a project team preparing for the introduction of 3M's new global computer operating system.
I enjoyed computer studies at school and was eager to train as a super user for the new system. The training was a great experience and gave me the confidence to help other colleagues flourish at the plant.
I realised that because of my dyslexia, it has helped me train others and represent them. If I don't understand something, there's a chance that someone else might not either. Helping everyone feel included in this way has helped me overcome my natural shyness.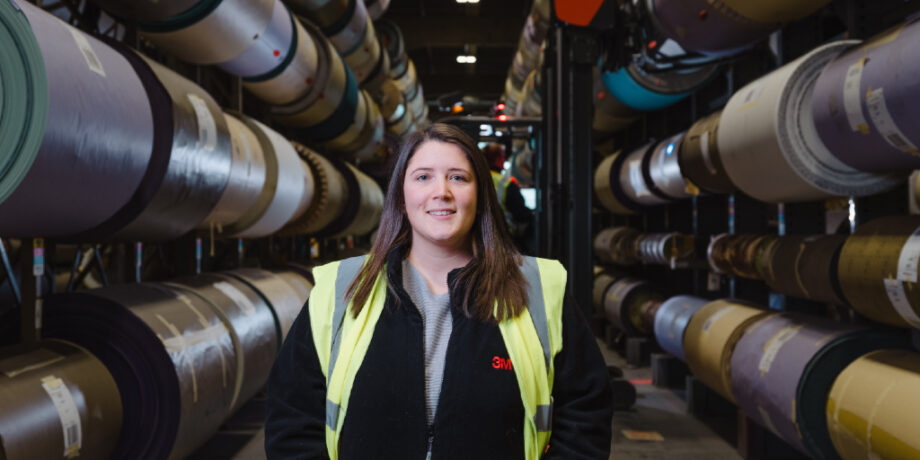 In my current role, I'm a production team leader, managing day-to-day production requirements, using maths and computer skills. I drive continuous improvement projects, such as making a machine run more efficiently. For instance, preparing a machine that previously ran for just three shifts a week, to running 24 hours a day five days a week to support the introduction of a new product line.
My advice to young people thinking about their future is that you may think there are barriers to roles using maths and science without higher education qualifications in these subjects, but you can achieve success and progress if you are determined and willing. Ask for support and guidance if you need it. If you are open and honest, people will understand and help you to grow.
Click here for more scientists who are Smashing Stereotypes.