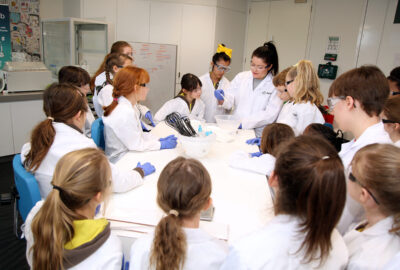 If you are looking for engaging activities for British Science Week, Bayer, based in Reading, may be able to help. Bayer's Baylab, an educational laboratory which offers free science workshops for students aged 7-18, are continuing to support education throughout lockdown.  
Read on to find out more… 
Online resources 
Recognising the need for relevant and easy accessible resources, Bayer have launched their Science at Home site https://www.bayer.com/en/news-stories/science-at-home-for-kids-experiments. Wanting to show young people that science is all around us, powering everything we do, there are a host of engaging resources; from learning about how science exists in our everyday lives; from waking up, eating and even scoring a goal, with many topical issues being explored, there is something for all ages.  
Competitions
The Baylab are giving you the chance to win some fantastic science goodies: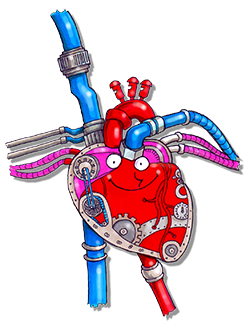 Their annual lab coat competition is back and gives schools the chance to win a set of lab coats for their students. Open to infants, juniors and seniors, all students have to is simply 

design

 a lab coat with what science means to them!

 
What gets your heart pumping? Heart health is important to Bayer. Making the right food choices and getting regular exercise are key to maintaining a healthy heart. Join their heart mechanics to complete a series of heart related challenges and be within a chance of winning £2000 worth of sports or science equipment for your school. 

 
Both activities can be easily completed at home if you wish to do so. For further details, please visit their website https://www.bayer.co.uk/en/baylab/competitions 
Baylab hopes to open their doors again soon once it's safe to do so, for further information on their free science workshops email [email protected] or visit their website.