The British Science Association is proud to announce it has created a new library of science-based activities for children to do in line with the national curriculum during the lockdown period. 
The CREST resource library, which includes packs of Star and Superstar-level activities for children between five and 11 years old, has been created to help parents support their children with activities that have a focus on science.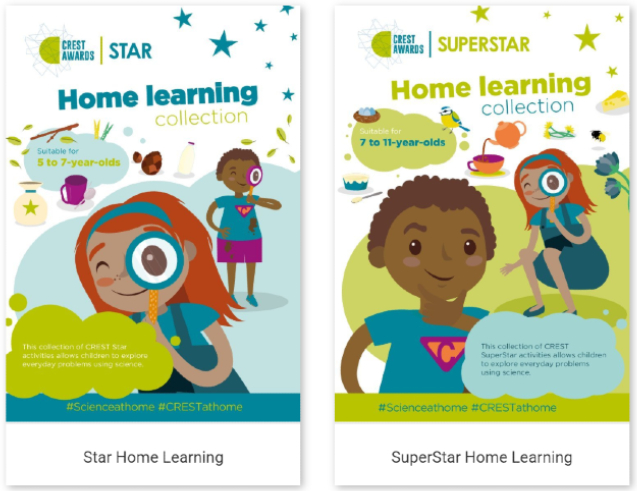 Among the activities in the pack are projects based on chemistry (cheese-making), chromatography (ink investigations) and physics (bridge-building). 
The library also includes a collection of 10-hour activities for children aged 11-18, including making bath bombs, fizzy drinks and uncovering what causes bread to rise. 
Head of Education Maria Rossini says the new activity pack will help parents ensure their children have a variety of options that align to the national curriculum. 
"We understand it is difficult for a wide range of people who are juggling working from home with childcare," she says. 
"This activity library is designed to ensure parents can have peace of mind around how they can support their children's learning." 
You can download a copy of the Star and Superstar home-based activity packs from CREST's Home Learning section here.