More than 660 schools and community groups have received funding to further boost their British Science Week projects and events this year, thanks to funds distributed by the British Science Association and provided by UK Research and Innovation (UKRI). 
Over 500 Kick Start Grants have been allocated to schools, while more than 150 Community Grants have also been distributed. 
British Science Week is a 10-day celebration of science, technology, engineering and mathematics (STEM). This year's activity packs theme is Our diverse planet, which centres on the beauty of difference. The week incorporates biodiversity, cultural and societal diversity, as well as the diversity of knowledge and the wide and varied STEM careers and subjects. 
If you are interested in running your own school or community events during British Science Week, you can download our activity packs here, or learn more about the Week at britishscienceweek.org.  
Kick Start Grants
The British Science Association, with funding from UK Research and Innovation (UKRI), provides grants for schools in challenging circumstances to organise their own science and engineering events.  
More than 500 Kick Start Grants have been given out, with a wide variety of activities, events and projects receiving funding. 
Kick Start Grants Manager Jane Dowden says the standard of applications from schools continues to be very high.  
"We are excited by the many innovative ideas for events and activities we are supporting this year, which have been designed to engage young people from disadvantaged backgrounds in STEM during Science Week and beyond," she says.    
 "We want all schools to be able to participate in British Science Week and our activity packs have many ideas for events and activities that can be organised for free or on a very small budget." 
Examples of some of the fantastic events and activities taking place include, an academy group in London is organising an inter school science competition focusing on sustainability, a Northern Ireland secondary school will be creating a garden, and a SEN school in Scotland which is organising a senses-themed event.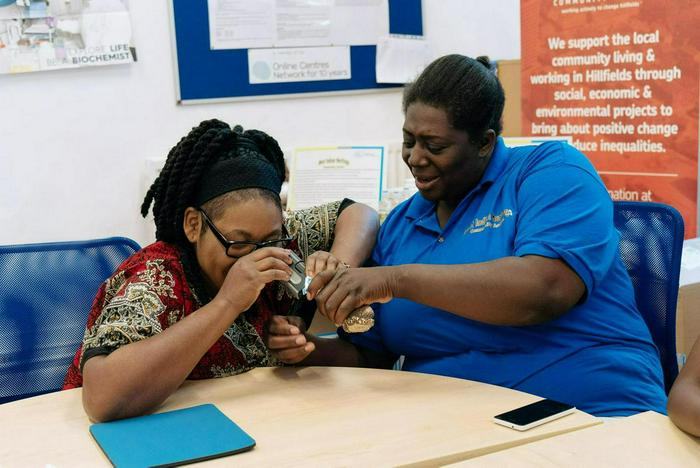 Community Grants
More than 150 Community Grants were distributed. While the majority of grants will go towards projects and events taking place during the week, a number have of longer-term projects have also received funding to increase engagement beyond British Science Week. 
Engagement manager Christina Fuentes Tibbitt says the response to the Community Grants has been incredible. 
"We received an unprecedented number of applications, contributing to a 30 percent increase on last year," she says. 
"This is a sign of the ever-growing interest in British Science Week across the many different regions and communities throughout the country." 
There are a wide variety of community groups who have planned events specifically for their own members across the country.  
In Glasgow, Royston Youth Action are producing a four-week after school programme around food science, including health and nutrition, gardening, and cooking, based on community consultation.  
Devon and Cornwall Refugee Support are incorporating science into their weekly art group sessions, while Ahmadiyya Muslim Women's Association will be running several activities for Muslim women and children throughout British Science Week in Bradford North.