When deciding on Science Week activities you could carry out in your community with the Community Grant funding, it can be hard to know where to start, especially if you have never applied for a Grant before. But don't worry, we're here to help! Read on below about the activities some previous grant recipients ran with the funds, and get inspired to plan your own events! Remember to read the guidelines for all the information on applying for the grant.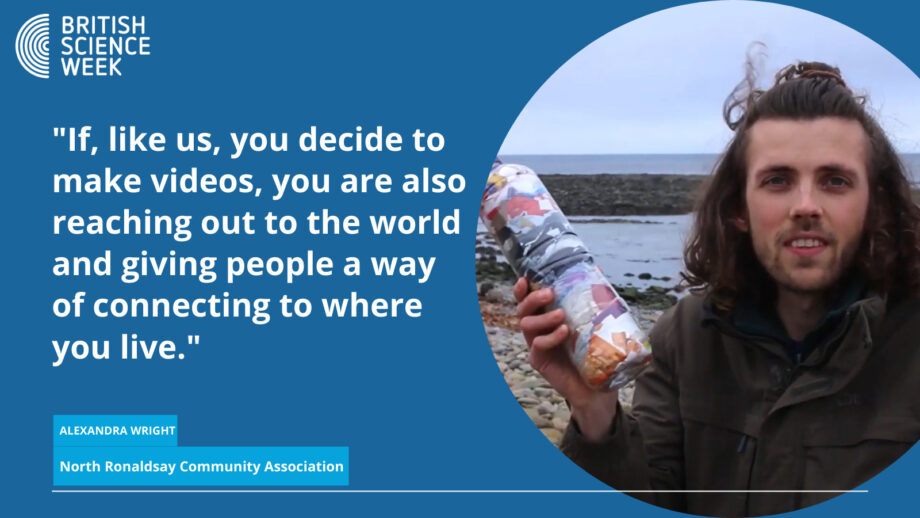 North Ronaldsay is the northernmost island of the Orkney Islands, Scotland, with a population of around 65. The North Ronaldsay Community Association arranges events like lectures and parties for the residents. For British Science Week, the residents ran their annual North Ronaldsay Science Festival, and used the Grant funding to make videos to open their island up to the world. Read more about North Ronaldsay's Science Week activities!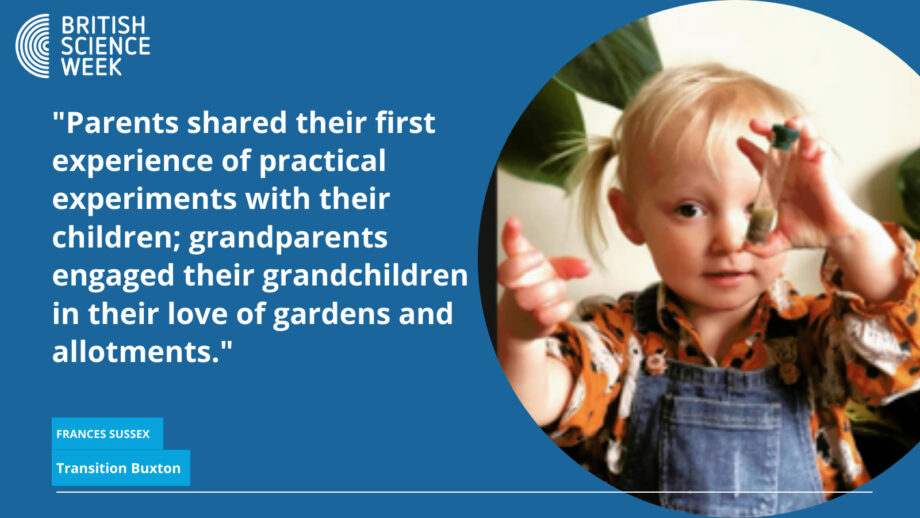 Transition Buxton is a climate change and environment Community Interest Company based in the north of England. Their aim is to bring people in the community together to work on projects that will help Buxton thrive and adapt in the face of climate change. For British Science Week, they sent out soil testing kits to families all around Buxton and used the results to create the Buxton Soil Map. Read more about Transition Buxton's Science Week activities!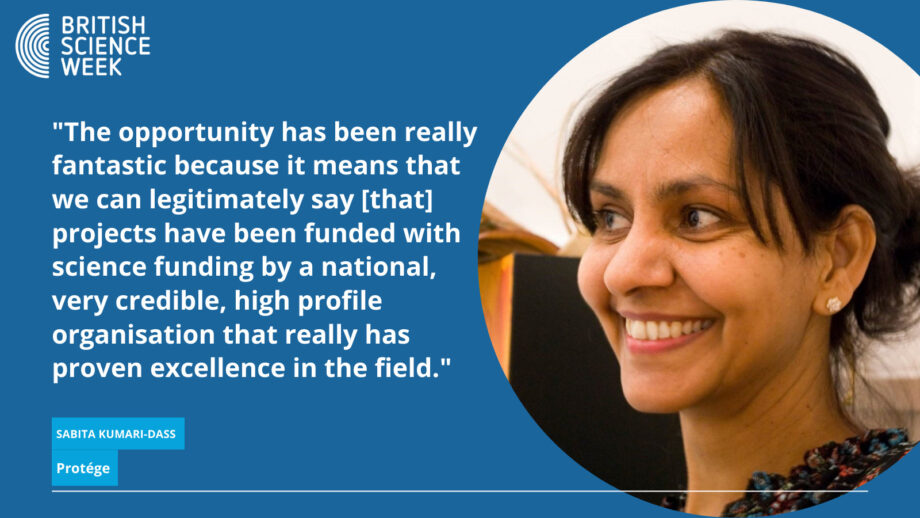 Protége is a charity that 'supports young people who are struggling with school, with life, with learning'. Guided by the research of founding director Sabita Kumari-Dass, Protége is running a unique social experiment of nurturing the raw, creative talent of young people who might otherwise fall through the gaps of society.
With the Community Grant, the Protége team worked with young women, long-term hospitalised with illnesses around neglect, abuse and trauma. They worked on a project which explored what happens to species when they're taken outside of their natural environment. The team also worked with children with severe ADHD, asking them to put themselves in the role of an explorer and gather knowledge about how to succeed in different professions.
The Wider World Project is a organisation in County Durham, which put on activities for young adults, aged 16-35 who have additional support needs to enhance their confidence, independence, develop skills and promote positive disability awareness. For British Science Week, the Wider World Project ran science-themed activities and workshops for their teenage members, as well as more advanced activities for their 18+ members. Read more about the Wider World Project's Science Week activities!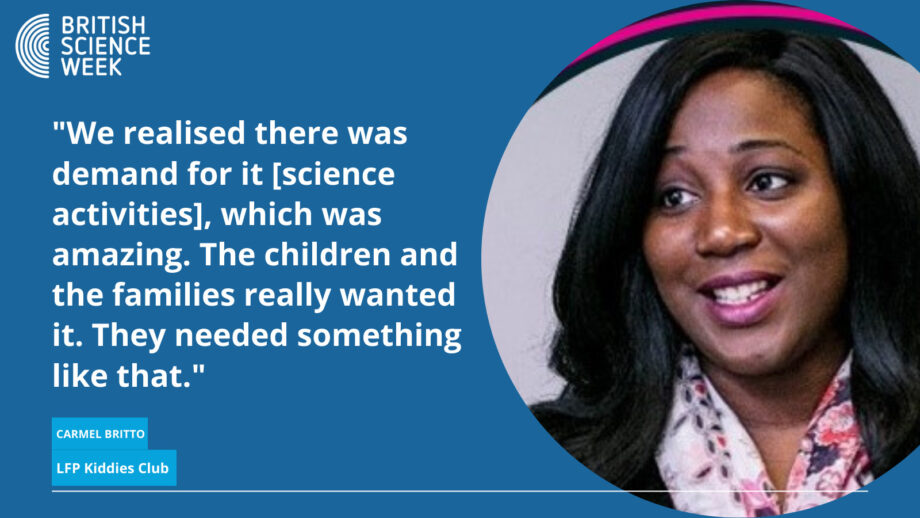 LPF Kiddies Club is a non-profit out of school club based in South East London which works with African and Caribbean children aged 5-14 and their families. The Club is run by founder and director Carmel Britto, who is motivated by a desire to give young people opportunities to succeed in education and to enable them to access a wide range of experiences.
LPF Kiddies Club received the grant in 2016 and 2018. In 2016, the Club ran a science fair with activities including recycling materials into toys, mini-blogging, creating different paper planes and comparing their distance and speed of travel, and calculating and the sugar and salt content of their packed lunches. The aim of the fair was to show the young people that science is for them, and they could possibly have a career in STEM in the future.
In 2018, the Grant funded activities focused on identity, with the aim to connect the children with scientists who look and sound like them and have a similar background. This was to instil in the children that they can pursue careers in STEM, regardless of race, gender and class.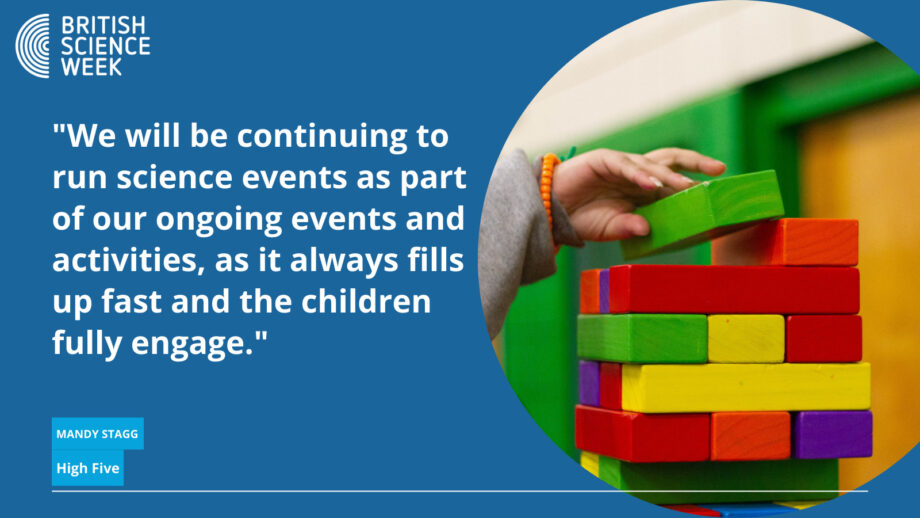 High Five is a charity based in Chorley, Lancashire which supports local families with disabled children. High Five is run entirely by volunteer parents who work to provide activities and run family trips to museums and other attractions. For British Science Week, High Five ran an event called 'Gross Science' which included science sets, complete with instructions, sent to families to carry out with household objects. Read more about High Five's Science Week activities!
Bradford Central PRU – 2018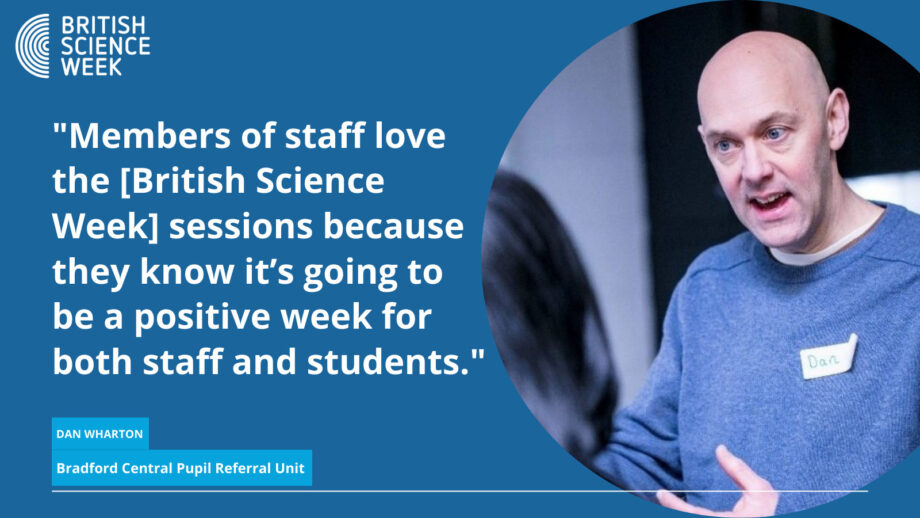 Bradford Central is an Assessment Pupil Referral Unit for 11-16-year olds, referred by their school or local authority. It aims to get students successfully back into mainstream education.
Using the Community Grant, the team organised two sets of three practical lessons to give students some hands-on experience with science. One session focused on explosions using Alka Seltzer tablets in water.  Another session had young people building 30cm bridges with lollypop sticks and masking tape and then testing their strength by hanging weights from the centre.